CEO Message
Thank you for visiting Ellead, a world-leading
in vivo testing institute founded on trust and faith.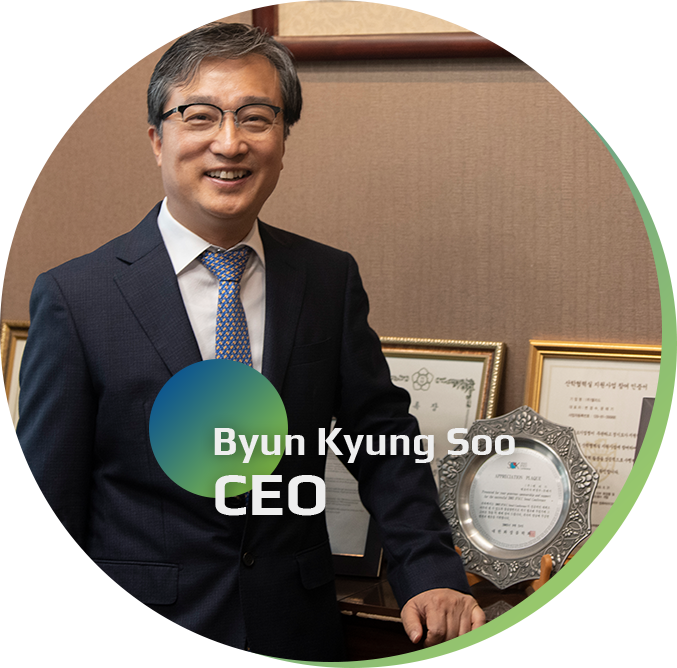 A company of faith and vision established in 2001, Ellead Co., Ltd. is the first and largest dermatological research center in Korea that specializes in evaluating the efficacy and safety of cosmetics, health functional foods, and quasi-drugs.
Through continuous and consistent research and facility investment since our inception, we have obtained various patents and research achievements in the field of in vivo testing and in vitro testing and have secured technological skills as a world-leading company. As a result, our reliability has been recognized not only in Korea, but worldwide. We have won numerous awards, including a Presidential Citation and the One Million Dollar Export Tower Award, and have obtained a number of certifications, such as ISO 9001:2015.
In addition, after developing a new in vivo testing method and being recognized for the reliability of our research and measurement results, we participated in a research service project of the Ministry of Food and Drug Safety as the lead research institute. As a result, over the past five years, we have established nine test methods, including one for measuring the water-resistant sun protection factor, and enacted guidelines for evaluating the efficacy of cosmetics. Furthermore, we have continuously engaged in research with leading cosmetic companies in Korea and around the world.
Ellead will continue to work on developing and investing in the cosmetics industry based on the world's best research capabilities and reliability.
CEO